Director of Training
Hearing Lab Technology
This job is brought to you by:
Main Focus of this job . . . This position is responsible for the operation of the Training and Talent Development Department which consists of 5 direct reports. The successful candidate will report directly to the President of Lucid Hearing and work in our corporate office located in Fort Worth, Texas.
Some of the things you will be doing include...
• Provide supervision and development opportunities for those in Training/Specialist Support roles by selecting, training, mentoring, assigning duties, providing recognition, and ensuring diversity awareness.
• Disperse tasks /responsibilities throughout department
• Oversee and coordinate in house training of our newly hired staff of dispensing Audiologists or licensed Hearing Instrument Specialists, specifically focused on product, technology, equipment and sales
• Develop and coordinate District Manager training
• Provide on-site training (travel) when needed
• Develop and oversee training via video conference, conference calls, to update staff on new products and services
• Develop and support ongoing Hearing Instrument Specialist and Audiologist education with written eTraining courses
• Contribute to the achievement of new product/software launch objectives by providing product/technical support to new and existing staff
• Manage the development of training courses and related materials
• Manage the development of supplemental training videos to aid in client/staff education on new products/software/services
• Develop/manage technical studies related, but not limited to hearing aid returns
• Other duties assigned when necessary
• Conduct gap analysis in an effort to identify organization effectiveness issues. Make recommendations for improvement through the use of specific training and development programs
• Confer with appropriate management and staff to gain knowledge of work situations, processes, regulations, business initiatives and technologies in order to develop appropriate training programs/materials
• Oversee and coordinate training efforts to meet training demands
• Oversee online interactive training initiatives from development to facilitation
• Analyze and evaluate training effectiveness and ROI and provide reports and recommendations to management
• Identify and implement cost savings while maintaining effective training programs
• Oversee the auditing of team results, identify gaps in training and implement improvements in training programs
• Determine appropriateness of contracting with outside vendors to accomplish the organization's training goals and objectives
• Develop comprehensive training calendar for internal offering and maintain a library of external resources
• Ability to travel about 25% of the time
Requirements
You should have . . . (in no particular order)
• At least 5 years of previous management and training experience, within the hearing aid industry is preferred
• Friendly, outgoing personality with the ability to work well with people
• Excellent oral and written communication skills, organizational, problem-solving/troubleshooting skills, and presentation skills
• Ability to interpret, understand and convey product specific information
• Regular communication with team
• Experience working with PC hardware and software including general computer and Internet knowledge
• Familiarity with computer based training tools and other technology based training platforms.
• Knowledge of training methodologies, adult learning styles, and evaluative methodologies in measuring impact on organization and ROI of training expenditures.
• Bachelor's Degree
Categories
A manufacturer and retailer of hearing aid devices in North America through a network of select locations within diversified retail chains, including Sam's Club, Cabela's, Meijer stores and America Hears Outlets.
Founded in 2009
Headquartered in Grand Prairie, Texas
Has additional corporate office in Oceanside, California and a manufacturing office in Bristol, Pennsylvania
Approximately 553 employees nationwide
Seasoned management team with extensive retail experience understands how to execute the business
Over 300 years of management experience in the retail industry.
Our Brands: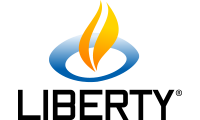 Liberty Hearing Aids are dispensed exclusively through Sam's Club Hearing Aid Centers. Liberty is HLT's premier brand, delivering cutting edge hearing aid technology. With over 400 locations & growing nationwide, Sam's Club Hearing Aid centers benefit from guaranteed foot traffic delivering unlimited sales potential.
Assure Hearing Aids are dispensed exclusively through Meijer's Hearing Center. With seven locations, Meijer Hearing Aid centers are conveniently located near the pharmacy in the Meijer's store.
America Hears Hearing Aids and supplies are dispensed direct to the consumer through one of our two US locations in Bristol, PA and Bend, directly through our website, OR. "Direct from the manufacturer" pricing resonates with the consumer delivering a quality product at an affordable price.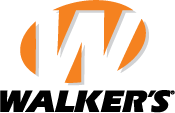 Walkers Hearing Aids are dispensed exclusively through Cabela's Hearing Aid Centers. With five locations, Cabela's Hearing Aid centers take an innovative approach by engaging the active outdoorsmen within the Cabela's retail locations which are unique in that they are tourist attractions where the average consumer spends up to 2 hours in the store.
Share this job
Director of Training
Hearing Lab Technology
Fort Worth, Texas

Powered By